Last Updated on February 23, 2023 by Bernard Juchli
Due to the expensive price of new UTVs, many individuals avoid purchasing them. You can get one of these UTVs at a price comparable to that of other, more conventional modes of transportation. Spending hard-earned money on these rides when a discount or refund is offered is a foolproof way to save money. However, the following are among the most affordable UTVs.
CFMOTO ZFORCE 500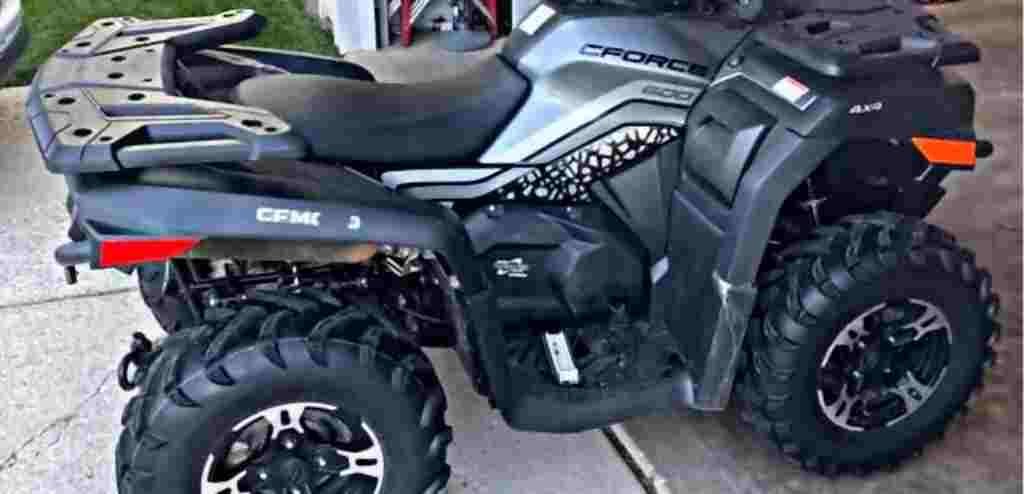 ZFORCE 500 is one of the most affordable UTVs in the market right now. UTVs manufactured by the Chinese company CFMOTO has been discreetly available in the United States for a long time. They are one of the few firms that will offer you real sports UTV for less than $8,000,000, making them a formidable competitor in the industry.
In my experience with CFMOTO UTVs, contrary to the widespread notion that the company's goods are of poor quality and will fail rapidly, I have found the reverse to be true. Despite their portability, they are lightweight and appear strong. If you want a Sport UTV but have a limited budget, the ZForce 500 is an excellent option to explore.
Textron Prowler
Textron Prowler is also one of the most affordable UTVs in the market right now. Arctic Cat has recently produced goods with a remarkable price-to-value ratio, and the Prowler is no exception. For less than $9,000, you can acquire a utility task vehicle (UTV) that is off-road capable and suited for a variety of professional applications.
Due to its roomy cabin and ample legroom, the Prowler is an excellent choice for taller drivers wanting a utility vehicle. This side-by-side is worth considering if you're looking for a vehicle that is adaptable enough to handle any situation and costs less than $10,000.
Kubota RTV
The Kubota RTV is a terrific choice for utility and farm work and is considered one of the most affordable UTVs in the market. But it is not for those seeking a sportier model. The strong resale value of this Kubota is a popular point of praise among its numerous admirers.
This brand has one of the best resale values in the market, so purchasing it now will save you money in the future. Additionally, you can purchase a brand-new one for less than $8,000! If you require a utility vehicle (UTV) for your line of work, the Kubota RTV is an option worth considering.
John Deere Gator RSX
The last UTV on our list of most affordable UTVs in the market is the John Deere Gator RSX. Since the company's foundation, John Deere has been synonymous with farming and municipal maintenance. As a result, when the RSX was first announced, many auto enthusiasts were surprised. Regardless, this is one of the most cost-effective Sports UTVs on the market. It's an excellent option if you require a sporty side-by-side vehicle but have a limited budget, and it's also an excellent off-roader.
People will ultimately pay whatever they desire for toys, and although some may consider a side-by-side to be extremely pricey, it is still a playable toy. If you've invested a significant amount of money in your toys, you'll want to preserve them for as long as possible. To accomplish this, you can either purchase an all-weather cover or store your UTV inside a building or garage. Alternatively, you might store your toys in a dry, cold location to protect them from the elements.
Historically, side-by-side automobiles were largely employed for utilitarian purposes. To transform them into high-end sports cars, purchasers would need to invest thousands in customizations. Now that manufacturers are producing sports vehicles particularly, it is much easier for purchasers to obtain what they want. Payment is the last remaining action for the customer.
Manufacturers of UTVs have ultimately made it more convenient and less time-consuming, while simultaneously achieving previously inconceivable levels of performance. The pricing reflects every facet of the product, from its usefulness to its exquisite feel.
What to know before buying a UTV?
Befor you invest in the UTV, do the following:
Understand the Market
Customer's willingness to spend a premium price for UTVs is an additional factor contributing to the overall price of these vehicles. As long as this is the case, the companies that produce these autos will maintain the highest possible costs.
Comprehend the improvements
It is crucial to remember that since 2009, when UTVs were initially introduced to the market, a large number of technological improvements have occurred, which is one of the critical reasons for the high cost of owning one of these vehicles.
These automobiles have significantly increased horsepower, suspension travel, and other elements that contribute to their improved maneuverability and versatility compared to their predecessors.
Since the turn of the century, the amount of horsepower that can be produced by UTVs has increased by a factor of four. The bulk of these vehicles currently have tires with a 32-inch diameter, and their suspensions are engineered to allow for 25-inch wheel travel. This trend is one of the reasons why the price of sports side-by-side (SxS) has more than doubled over the past several years.
Save money
There are several ways to save money, the first of which is to purchase a used UTV. If you have a limited budget, we advise you to purchase a used UTV as the savings can be substantial. Before purchasing a used UTV, we advise you to conduct extensive research.
Most UTV owners put their vehicles to the test, which increases the likelihood that the vehicle is not in excellent condition. Before you purchase a used UTV, you should inspect it and put it through its paces.
The second option to save money is to get a less expensive UTV. The Kawasaki Mule SX XC, which costs less than $10,000, is an example of a reasonably priced UTV. Please note that it will not be as fast or as capable as the Yamaha YXZ1000RR, which is far faster and more capable, but it will cost over $20,000 still.
On the new market, there are many more inexpensive solutions, but you will not receive the most advanced technology or the greatest power. Assessing your demands before purchasing a UTV will provide you with a better knowledge of what you require and how you will acquire it. Consequently, do not purchase an ATV without proper research.
Ensure that you investigate the UTV you choose to purchase based on the driving you will be performing. Most people who purchase a UTV without conducting sufficient research will regret their decision in the long run, as they will miss out on the desired experience and lose money. If possible, test-drive UTVs to determine which one best suits your needs. If you must spend more money to obtain the UTV you desire, you should do so.
Most importantly, know the rules before you start up your SxS or quad. Polaris Inc. made a useful piece to help you according to your state.
Conclusion
Overall, the best affordable UTVs on the market offer a great mix of value, performance, and features. There are many different types of UTVs to choose from, ranging from cheaper models to more powerful ones. With so many choices, it's important to do your research and find the UTV that best fits your needs. With the right UTV, you can enjoy the outdoors with confidence, knowing that you made a reliable and cost-effective choice.
Latest posts by Bernard Juchli
(see all)