Last Updated on August 1, 2022 by Bernard Juchli
Howdy, Driver? A teenage car owner must know the things every teenager should have in their car. Of course, you will not enjoy your lovely car to the fullest unless you have these things in place. In this article, I will disclose the essential things a teenager needs in the car and why such things are essential.
A teenager should have a communication device, fire extinguisher, emergency kits, and other safety tools in their car.
As parents, you would be nervous, permitting your teens to drive a car. Instead of being nervous, provide the essential accessories to keep your teenager safe. You may further lecture your teenage boy or girl on how to utilize the car accessories properly.
In this article, I highlight the car essentials for teenage girl and car accessories for teenage guys. Simply get these things for a teenager's car ready and you are set for the long or short journey.
Things Every Teenager Should Have in Their Car
Below are the things every teenager needs in their car :
Tire Gauge
Regarding the checklist of accessories in a teenager's car, tire gauge is an essential accessory.
A tire gauge helps the teenager to measure the tire pressure of the car against any trip. Tires in vehicles are rated for specific loads and at a certain pressure. Thus, a teenage driver needs to maintain an optimal amount of tire pressure.
A teenager requires a tire gauge to keep tires in top conditions. It is equally advisable to inspect the pressure of the vehicle tires once or twice monthly before driving the car. For a more accurate pressure reading, park the car for at least 3 hours before you check the pressure of the tire.
A tire gauge is one of such things every teenager should have in their car and a reasonable tire gauge costs between $5 and $15.
Car Phone Cell Charger
Car cell charger is one of the things every teenager needs in their car to keep their mobile phones powered. Without the car cell charger, a teenager's phone might run out of battery juice. Thus, it becomes difficult to get in contact with the teen driver.
It is not advisable to charge your phones with a car cell charger longer than necessary. The reason is that you will shorten the lifespan of the phone's battery. Moreover, endeavor to buy an original car cell charger to boost battery safety. If, for no reason, a cell charger is one of the excellent car accessories for teenage guys who love mobile gaming.
Make sure the charger adheres to the recommendations of your mobile phone manufacturer. For example, if the manufacturer recommends 4.8A fast charger, do not purchase a car charger with lesser output. You can buy a good car cell charger starting from $9.95.
Spare Tire
Another of the foremost things for a teenager's car is a spare tire. A tire in the car might breakdown at any time, and without a spare tire, a teenager would be stuck on the road. Endeavor to store a spare tire in a teen's car and teach him/her how to replace a bad tire.
Also, the spare tire should meet the requirements and must be recommended by the manufacturer of the vehicle. The price of a spare tire depends on the type of car. Typically, $170 can afford a good spare tire against unexpected breakdowns.
Car Jack
Another of the things every teenager should have in their car is a car jack. Just like a spare tire, it is vital to keep a car jack in the car for tire replacement. A teenager can't lift the car for tire replacement with a car jack unless; thus, it is an essential accessory.
Depending on the pound-weight of the car, a 2-ton jack would be perfect for a typical teenager's car. You can get a 2-ton car jack for about $39 or less depending on the design. Make sure to use a car jack that meets the manufacturer's requirements.
Jumper Cables
Jumper cables are essential car accessories for teenage guys and girls to keep in the car. As a teenager, you must also learn how to use jumper cables for emergencies with no adult.
The jumper cables will help to jump start the car whenever the need arises. As parents, take out time to teach the teenager how to make use of the jumper cables. Or, you can ask a mechanic to tutor the child on how to use jumper cables effectively in the car.
Good quality jumper cables cost anything between $20 and $35. You may opt either for 4-gauge or 6-gauge jumper cables, depending on the recommendation.
 Owner Manual
The owner manual serves as one of the essentials for teenage girls and car accessories for teenage guys.
It is a crucial emergency aid for teenagers who run into emergencies that require a DIY solution. For example, if a teenager requires jumper cables to start the car, the teenager has to refer to the owner manual for instructions.
The manufacturer would have highlighted a complete process for using the jumper cables on the car effectively.
First Aid Kit
First aid kit is one of such things to keep in your car as a teenage girl or a teenage boy. In emergency situations, you could use the items in the kit for treatment while awaiting the arrival of medical professionals.
A regular first aid kit packs several things ranging from gauze, adhesive tape, antibiotic ointment, antiseptic and hydrocortisone cream, safety pins, hand sanitizer, band-aids medications, etc. Depending on the size and contents, a preassembled first aid kit would cost between $15 and $55.
The American Red Cross, for example, will cost about $20.
Collapsible Trash Can
A portable and collapsible trash can is another of the things for a teenager's car. Trash cans serve both as car essentials for teenage girl and car accessories for teenage guys.
The teenager does not have to litter the vehicle or park by a dumpsite to discard waste. Collapsible trash goes for $8 or less. Alternatively, you may pick any container in the house to serve as a trash can in the teen's car.
Emergency Flares
Teenagers require emergency flares in their cars against vehicle breakdowns at night. It will signal other road users to be cautious; thus, preventing an accident since some drivers are night-blind.
Flameless flares last for about 250 hours while the traditional road flares burn for 15 minutes. Depending on your preference, you might have to consider conventional flares as things for a teenager's car—a pack of 3 flares costs between $11.99 and $22.98 only.
Fire Extinguisher
Prepare a teenage driver against possible fire outbreak in the vehicle by providing him/her with a fire extinguisher. It is one of the necessary things every teenager needs in their car for safety purposes.
A good quality vehicle fire extinguisher costs about $29.99, and you should buy one today.
Vehicle Insurance Card
Both teenage girls and guys should have their insurance card in the car always.
It will serve as proof that the teenager can handle the cost of damages for the vehicle.
Emergency Numbers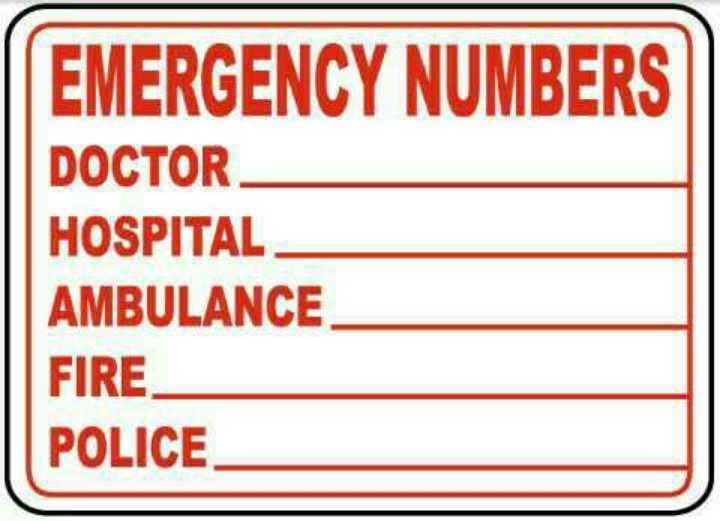 In case of emergencies, a teenage boy or girl should have emergency numbers in handy. These numbers serve as car essentials for both the teenage girl as well as teenage guys.
Copy out the necessary emergency numbers of your state and save them to your contact list. You may further write the numbers on a piece of paper and store them in the car.
Vehicle Tracker (GPS)
The bad guys are always on the lookout to steal and legalize stolen vehicles. A teenager can mar the attempt by crooks to steal the car by immediately using available tracking service to regain the car.
Parents should teach teenage drivers how to react during vehicle theft incidents to aid in recovering the vehicle. The cost of vehicle tracking services ranges from $19 to $29. It can be higher depending on the services offered by the agency.
Weather Pack
Things for a teenager's car against the weather include snow brush, blanket, shovel, boots, ice scraper, traction aid, umbrella, and windshield fluid.
You may store these things in the trunk for easy access all the time.
Car Smartphone Air Vent Mount
This smartphone mount allows a teenage driver to place his/her phone in the car safely. Despite driving through potholes, the air vent mount prevents the phone from falling off.
A teenager can also set the phone in the mount while using available map services to navigate the between locations. You can purchase an air vent mount at about $13.72 to make your mobile phone easily accessible.
Wrench
A wrench is one of the essential things every teenager should have in their car. When there is a need for a tire replacement, a teenager needs a wrench to unbolt the hub caps or wheel cover.
A wrench may be L-shaped or X-shaped, and it comes in sizes. Get a perfect size for the car and store it in the truck of the car always.
Flat-Soled Shoes
When you are well dressed for an event, you should not use your hilly or high-soled shoes for driving.
Flat-soled shoes are essential things every teenager needs in their car to make driving more convenient.
They are proper car essentials for teenage girl and car accessories for teenage guys that will be driving to an event. Using high-soled shoes will make driving difficult and will further destroy the soles of your shoes.
Dashboard Camera
A teenager needs a dashboard camera in the car to record every moment while driving. In instances when unexpected things happen, the teenager can review the incident.
A dashcam a great tool for the vehicle of a teenager; you should include it in the list of things to get for your teenager's car.
FAQs
What Should a Teenage Girl Keep in Their Car?
The things to keep in your car as a teenage girl would include a cell phone charger, warm blanket, first aid kit, flashlight, flares, jumper cables, fire extinguisher, makeup pack, tire repair kit, paper maps, a bottle of coolant, fluid, tire pressure gauge, emergency numbers, and GPS.
What Should a Teenager Have in Their Car?
A teenager should have the following in things in their car:
A car manual, tire gauge, first aid kit, cell phone charger, GPS, disposable trash can, personal hygiene products, foods (dried nut, dried fruits, etc.), hand gloves, wrench, spare tire, fire extinguisher, insurance card, smartphone air vent mount, emergency numbers, and emergency flares.
Final Thought
For your safety as a teenager, endeavor to have all these essential things in your car. They each would serve a purpose someday, and you do not want to become stranded in the road.
Make the trunk of the car a storage room for items such as fire extinguisher, spare tire, flares, tire gauge, etc.
If you have no idea how to use any of the tools, refer to the car manual, a knowledgeable adult, or contact a mechanic.
Latest posts by Bernard Juchli
(see all)