Insane Driver
16 Best Cars to Flip for Profit in 2023 [$20k+ Profit]
Last Updated on September 8, 2023 by Bernard Juchli
Many cars out there, but a few best cars to flip for profit. The downside about vehicle flipping is that you must be licensed to flip multiple cars a year. Depending on your state, you may not be allowed to flip more than 3 cars per year.
However, if you float title, you can flip multiple cars and avoid sales tax. It makes you a curbstoner, which is illegal. And the buyer of the car gets to pay the fine and sales tax during registration.
It is profitable to flip cars for profit just like buildings. You ought to master how it is done, and most importantly know the tops cars to flip for the most money.
In this article, I have compiled the best cars with ageless value and slow to no depreciation.
Best Cars to Flip for Profit
Below are the best cars to flip for profit:
Sports Car
Typically, vehicle flippers avoid sports cars, especially when it is not a memorial sort of sports car. Most sports usually get barned, and later sells for a lesser value.
Some of the sports cars are worth flipping. Below are the sports cars to flip for profit:
Audi TTS
The Audi TTS is thoughtfully built with a sleek body style. It is spacious, and everybody loves spacious cars. The Audi TTS, typically the older models, may not sell faster in the US, but anywhere down Africa.
The flip value for the Audi TTS 2016 models is $20,106-$28,696. Beginning from 2021, expect a value of around $30,000+. You get to profit at least $5,000.
Chevy Camaro
The Chevy Camaro is considered modern no matter the release date. From its release date, it is already an iconic vehicle. It is an always-valuable vehicle in the US and beyond.
The flip value is around $20,000 to $30,000. The Camaro remains modern regardless of age.
Porsche
Any Porsche model attracts good offers. You flip, and the buyer gets to pay happily. Lest I forget, a typical Porsche is ageless, so it does not matter what model you have to flip for profit.
One of the most money-demanding classes of vehicles is the sports cars. Moreover, car flippers should wait until they are seasoned.
Following reports, Porsche wants to crack down on GT-car flippers. The models that will hold value have a stick shift.
Chevy Corvette
Chevy Corvette is a combination of sports car and luxury. It is affordable as a used, and its flipping value is highly profitable. The iconic Corvette is one of the best models for holding its value over the long term.
A Corvette depreciates 33% after 5 years and has a 5-year resale value of $49,363.
SUV
SUV refers to Sports Utility Vehicles. Owning an SUV, you can think of a bigger vehicle and off-road capabilities. A typical SUV appeals to families, professionals, and companies. Most companies prefer SUVs sitting around the premises, and you can flip them for profit.
Below are the top SUVs to flip for a profit:
Toyota RAV4
Toyota RAV4 is a great name regarding the vehicles to flip for money today. It may not be an iconic SUV, but it does stand the taste of time. Moreover, the RAV4 is available across the universe, and it costs little repair. The RAV4 parts are all over the market; a few clicks on Craigslist replaces a broken part for flipping for the most money.
Following reports, the RAV4 depreciates 39% after 5 years. It has a 5-year resale value of $18,081. By 10 years, the trend continues to go down, so the older the RAV4, the lower the resale value.
GMC Yukon
GMC Yukon might not be the best-looking vehicle, but it has a unique history regarding demand. Moreover, following consumer reviews and reports, it hardly costs $500 to repair yearly.
The 2016 GMC Yukon Value is $21,158-$42,429. You can make at least $5,000+ profit depending on your buyer.
Once you have the SUV, flipping becomes too little a problem to worry about.
Vans
Vans are family vehicle vehicles and quite decent for picnics. People also admire vans for businesses, even criminals adore vans for theft or burgling.
So, if nobody is going to buy your van, which they will, a criminal will at least bid for it. Meanwhile, the Japanese makes and models flip even faster anywhere in the world.
Below are the best vans to flip for profit:
Dodge Grand Caravan
Bearing the name 'Dodge' alone gives the Grand Caravan an edge over most of the best cars to flip for profit.
Caravans are family vehicles. A typical nuclear family will need its neighbors to fill up the Caravan every day it leaves the home.
Of course, it features larger trunks, and the demand is high. A simple cosmetic investment and there goes your flipped Grand Caravan for profit.
A 2005 model of the Dodge Caravan Values between $683 and $2,830. Expects at least $500 profit.
Honda Odyssey
Odyssey is a centurial name, and that is the first Honda Odyssey impression. It is designed to accommodate an extended number of the family, leaving no one behind.
Maintenance is affordable the gas cost is moderate, but the Honda Odyssey has transmission problems. Well, it is not your position to judge its transmission. Just flip it and cash out.
Honda Odyssey depreciates $5,306 in the first year. It is ageless, and the Odysseys retain 68% to 70% of their value after 36 months.
Vans are great choices, especially for novice vehicle flippers. You can flip for less, understand how flipping works, and diversify with the classics or sports cars.
Trucks
The typical problem with flipping trucks is going out of the city. Trucks sell faster in the suburbs, but you can't sell at a higher value since you would be dealing with farmers. If you locate contractors of building projects, then your truck can flip at an even higher value.
If you consider the populous locations, including Los Angeles, California, New York City, etc., you won't make a good profit. Moreover, it might take time to find serious buyers.
Below are the trucks to flip for a profit:
Honda Ridgeline
You can tell that Honda Ridgeline is a great vehicle for construction work. It is a highly valued truck with excellent mileage.
Most companies will spend on the Ridgeline over other pickup trucks because of its resilience to the overland, and spacious trunk.
Ford F-150
One of the best expedition vehicles. Great for flipping, and attracts a decent profit margin. The F-150 is considered one of the best-selling trucks, and you can find its parts around the corner.
The thumb rule for flipping an F-150 is to find the right audience. Usually, the perfect audience are the elites, and then your F1-50 gets flipped for a profit.
Classic Cars
Vehicles between the 1950s and 1960s make great iconic or classic vehicles. Despite being old, you can't take the shine off classics.
Besides, millions of classic vehicle clubs are willing to pay to get the classics from you.
Furthermore, nobody sells a classic vehicle for a discount, especially when it is in a good condition.
Below are the top classic cars to flip for a profit:
1969 Two-Door Chevy Nova
The 1969 Chevy Nova is famous for its stylishness. You would not believe it is a mid-90s vehicle if the manufacturers did not release it at the time.
1965 Ford Mustang
Getting a buyer for a Mustang is never challenging. In the US, the average college student wants a Mustang, and the average grad would prefer a Mustang over their certificate.
Besides, getting replacement parts for the iconic 1965 Ford Mustang is not difficult.
The automobile market values the mid-year 681⁄2 Cobra Jet Mustang GTs higher than their 390 counterparts. A fastback, for example, is valued at $75,000, and rarer convertibles are valued at up to $200,000.
1950/60 Chevy Bel-Air
Chevy Bel-Air defines the mid-90s. Finding a collector is no problem, especially when you have a well-conditioned Bel-Air for a flip.
However, you might have to spend a bit to detail the car or replace batteries.
A V-8 Sedan is valued at $110,000 and a V-8 Station Wagon is valued at $24,000.
Japanese Cars
Reliability defines Japanese vehicles, and the maintenance culture is hassle-free. If you are a beginner at flipping vehicles for profit, Japanese economy cars can be your starting point. The reason is that these economy vehicles are cheaper, trendy, and easy to maintain.
Many reports on maintenance problems, but we still problem-less brands such as Honda, Subaru, and Toyota.
Below are the best Japanese cars to flip for a profit:
Toyota Camry and Corolla
Famous, less expensive, cost-effective, etc., name it. KBB rates the Toyota Corolla between 4 and 5 stars. These are fuel-efficient Toyota cars with cheap maintenance. Most citizens will vouch for either Corolla or Camry any day.
The flipping value is high, and both vehicles feature a decent profit margin. The 1999 Toyota Camry, for instance, values between $475 and $2,064.
Honda Civic and Accord
Easy to find? Yes! Cheaper maintenance? Yes! Honda and Accord each have commendable value to offer in the automobile flipping market.
As mentioned earlier, these are great vehicles to flip, especially as a beginner. If you do not sell the Honda or Civic along your street, the next neighborhood will buy.
Toyota Prius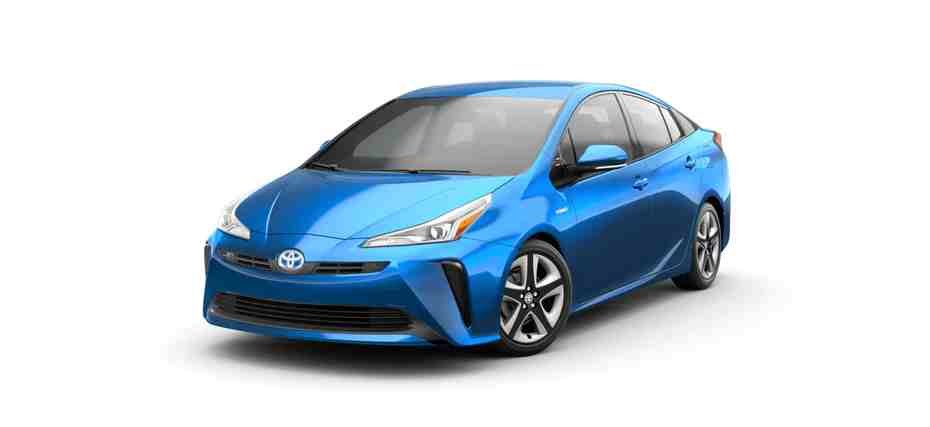 The Prius? A great addition from Toyota for the vehicle flipping market. If you find a Prius with a dead battery, spend some more to replace it. Of course, you will get the best thereafter.
The flip value for a 2019 Toyota Prius is between $12,685 and $23,992.
Is car flipping profitable?
Yes. Flipping cars is profitable, and if you wait a bit longer for the sale, you can sell specialty at higher costs. Some vehicle flippers commonly restore a few exotic or classic cars per year but earn over $30,000 per year in profit. When you implement the right strategy, you can make over 1 $100k yearly.
Where to Buy and Sell
You always want to target the less expensive cars to flip. Some of the cars will require cosmetic and replacements; budget a few hundred dollars per vehicle.
Below are the websites to buy and sell cars:
Craigslist
Facebook Marketplace
AutoTrader
CarMax
Final Thoughts
The vehicle flipping market is not as precious, especially when you are new to the system. You ought to be on the lookout for vehicles to buy and sell. Even while cruising around the city, look out for the vehicles with the "For Sale" sign, and get in touch with the seller.
Make sure to inspect the vehicle VIN, examine the condition, and do not pay more than the worth.
Latest posts by Bernard Juchli
(see all)